---
If you own and drive a car of any make or model, you will routinely need to change your oil to ensure all your moving parts remain lubricated and working at optimum performance. If you drive a late model Subaru, your engine may require synthetic oil. Read below to see what Subaru recommends for your car. Our factory certified technicians will handle your Subaru or other make with all the care and love that goes into a fresh batch of grandma's cookies. As always, give us a call with any questions at
(888) 329-0486
.
_________________________________________________________________________________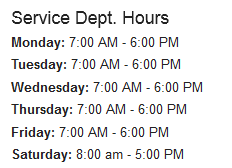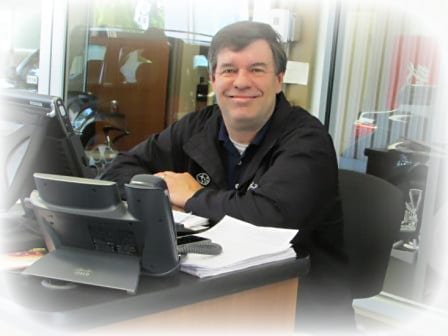 Don Coatsworth
 Service Manager Extraordinaire

NOT JUST ENOUGH OIL - THE RIGHT OIL
Many customers think that oil is oil and "as long as I have enough oil in my engine, everything is fine." The only thing correct about that statement has to do with having enough oil in your engine, because oil is no longer just oil.
SPECIALLY FORMULATED TO RUN CLEANER AND LONGER
Despite what you may have heard, there really is a difference between conventional and synthetic motor oils. Conventional oils break down much faster, leading to deposits that can limit performance. Conventional oils have higher viscosities that can limit fuel economy. And conventional oils offer limited protection during cold-starts, when most engine wear takes place. Doesn't your Subaru deserve a higher level of performance and value? Genuine Subaru 5W-30 and 0W-20 Synthetic Motor Oils are designed to provide it.

WHICH OIL IS RIGHT FOR YOU?
An oil's viscosity, or its "thickness," is carefully matched to an engine's design and operating temperature. If viscosity is too low, the engine will run hotter and suffer greater wear. The oil will "break down" quickly, causing poor lubrication and dirty deposits. If viscosity is too high, the oil will break down and reduce fuel economy. The viscosity of both new Subaru synthetic oils optimizes fuel economy and maximizes engine protection. Synthetic 0W-20 is required for all 2011 and newer non-turbo Forester models. Synthetic 5W-30 is required for all Subaru 2011 turbo-charged models, and recommended for prior year models.
How often do I need to change my Subaru Synthetic Motor Oil?
See the recommended schedule below.
Model Year

Model
Oil
Required

1st oil
change

Subsequent oil changes

2012
and newer

Impreza 2.0
0W-20


synthetic

6,000
6,000
2011
and newer

Forester


non-turbo



0W-20


synthetic



6,000

6,000
2013
and newer

Outback + Legacy
0W-20


synthetic

6,000
6,000
2013
and newer

Crosstrek
0W-20


synthetic

6,000
6,000
2011
and newer

All

turbo




vehicles*



5W-30 synthetic

6,000
6,000
2013
and newer

 BRZ
 0W-20
synthetic

 6,000

 6,000
HELPFUL RULE OF THUMB:
If your NEW Subaru has 6 cylinders, it uses 5W-30 conventional oil. If it's a turbo, it uses 5W-30 synthetic oil.
All other new Subarus use 0W-20 synthetic oil.


 *For informational purposed only. Subject to change. Always consult owner's manual for proper oil recommendation and warranty maintenance booklet for service intervals.

 What are the advantages of Subaru Synthetic Motor Oil?
The technical advantages of Subaru synthetic motor oils include:
    Measurably better low and high temperature viscosity performance
    Better chemical & sheer stability
    Decreased evaporative loss
    Resistance to oxidation, thermal breakdown and oil sludge problems
    Extended drain intervals with the environmental benefit of less oil waste
    Improved fuel economy in certain engine configurations
    Better lubrication on cold starts
    Longer engine life
What is Synthetic Oil and how does it work?
Synthetic oil is a lubricant consisting of chemical compounds which are artificially made (synthesized) using chemically modified petroleum components rather than whole crude oil. Synthetic oils were originally developed for (and still are used exclusively in) aircraft jet engines because of their ability to reduce friction and wear on engine parts. This performance was due to synthetic oil having incredible ability to function dependably at severe hot and cold temps as well as to withstand rigorous and lengthy engine operation without viscosity breakdown.
Consider this... At freezing temperatures such as 0 F, the quality of the oil can be the difference in getting all the way around the engine in 10 seconds (synthetic) versus 3 minutes (regular). Regular 5w-20 motor oil can thicken over time and could actually turn into 5w-40 by the time you change it!
Is Subaru Synthetic Motor Oil more expensive than a regular oil change?
YES and NO - Subaru Synthetic Motor Oil does cost more than regular oil but it also delivers several performance benefits including improved lubrication, increased power, and better fuel economy. While the oil is slightly more expensive, in the long run it will save you $$ on non-turbo models because after the first oil change, all subsequent oil changes are every 7,500 miles vs 3,750.
---
Have an Oil Change Question?