Learn About Subaru Brakes & Rotors in Boise
Common Brake & Rotor FAQ's

How much do you know about the braking system on your Subaru? Are you interested in learning more? We have some common questions and answers here for you to learn the basic functions of your Subaru brakes and rotors.

Brakes and rotors are a very important component of your vehicle, without one or the other your vehicle would have no ability to stop. They work together to keep you and your family safe, so it is important to have them checked regularly and changed when needed. Visit Larry H. Miller Subaru in Boise for all of your brake needs, and if you have a question that you don't see listed here, call us at (888) 329-0486.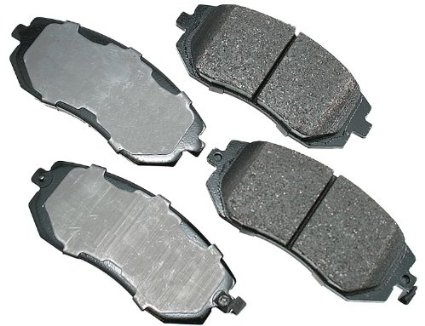 Frequently asked questions about Brake Rotors:

Q: What are brake rotors?
A: Brake rotors,also called brake discs, are the round disc that your vehicle's brake pads grab or clamp down on to stop the wheels from turning.

Q: How often do my rotors need changed?
A: Your rotors may need changed every 20,000 miles, or you may be able to go as long as 70,000 in between changes. This can depend on your bake pads, and how they are seated. Also, your rotors can be resurfaced rather than replaced if they aren't excessively worn. If you aren't sure whether yours should be replaced or not, speak with one of our service advisors.

Q: Why do my rotors appear rusty?
A: Rust can build up on your rotor surface fairly quickly, but it is nothing to be concerned about. The brake pads will clear away the rust when the vehicle is driven. If the appearance of rust seems excessive, or if it concerns you, feel free to have one of our service advisors take a look.


Frequently asked questions about Brake Pads:

Q: What are brake pads?
A: The brake pad is that part of your brake system that clamps down on the disc when you press the brake pedal to stop your vehicle.

Q: How can I tell if my brake pads need changed?
A: Use your listening skills to determine if it might be time to change your brake pads - when they begin to wear down they will often start to squeal when you press that brake pedal. They can last varying distances, depending on driving type, so we make sure to check them for you when you have your vehicle serviced with us.

Q: Where can I have my brakes checked and replaced in Boise?
A: You can bring your Subaru or other vehicle to us for brake servicing or replacement. Just schedule online or call us to schedule your appointment today!