"Larry is amazing, honest, and has immeasurable integrity. All involved at the dealership were amazing and honest and went above and beyond to help me buy a new car!! They are the best!!"  -L. Wright 
---

"I am a first time auto buyer and you were amazing, made my car buying experience so easy. I am getting the car of my dreams and payments I can afford. I have been a huge Subaru fan since I was a kid. This is a dream come true." -J. H.
---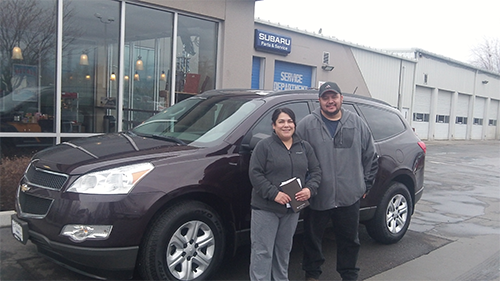 "I would like to thank Randy for his help, they made this experience very pleasant. We are very happy with the car it is what we were looking for, everyone here has been great. This has been one of the easiest and quickest car deals we have had. I will return in the future for my next purchase."
-Antonio Guzman
---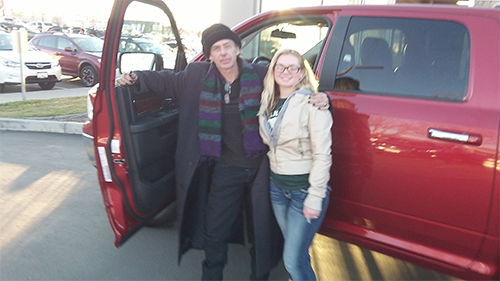 "My experience at Larry H. Miller Subaru has been one of the best experiences in my entire life! Merle, Dick, and Luis were the best they are my boys and I would let my mother shop here all alone." -Thomas Henson
---
"I had a great experience as a first time buyer. Lowered interest rates to something more affordable. Everyone was very friendly and made the experience less intimidating. It is very appreciated." -K.B.
---

"This has been my best car buying experience I have ever had. No pressure and I got the car I wanted." -Chris Tipton


---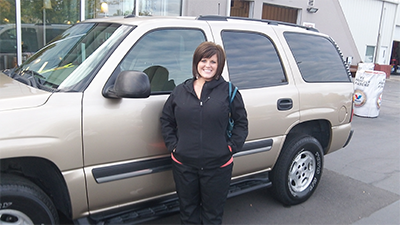 "We just bought our second car from Merle, he was great getting us into our first and even better getting us into our second. We are so happy with our new vehicle and service we will be back for our third. Thank-you"
-Kristina and Christopher Evans
---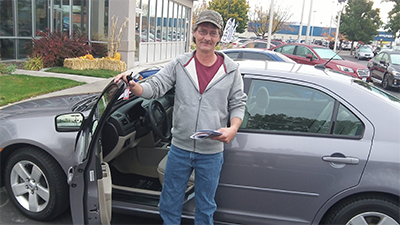 "I liked the work, and progress, good on Merle and your company. WIll be back & will let people know." -Randy Farris


---

"Great service, very polite. Great experience." -Melissa Ford


---
"This was my first experience with [Idaho Credit Express] Larry Miller Subaru, it was the smoothest car purchase ever. Our salesperson Merle was awesome, very patient and understanding." -Jane Parendo
---
"When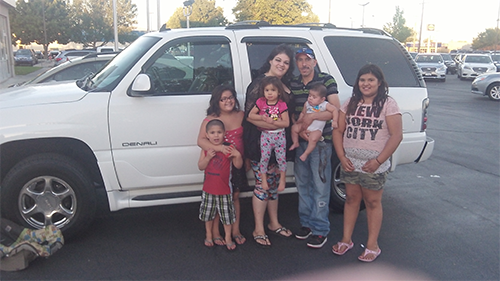 Everyone said NO! Dick Wilson and Team said yes!! Words could never thank you enough. Jerome, Idaho, here we come in style, and we will for sure pass your card along!  -Ana Morales and Family
---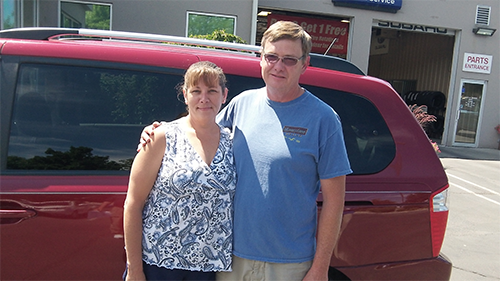 "We had the best experience ever buying a new vehicle. Dick & Merle found us the perfect van, over-exceeded our expectations! Everyone was very friendly and accomodating. Picked it out on a Friday, and drove away Saturday with a big smile on my face! Thanks so much!   -The Steele Family


---


"The team at Idaho Credit Express went to bat for us and made our purchase of our 2008 Subaru Tribeca go very smooth. We live 6 hours away and everything was ready for us when we arrived to look at the vehicle for the first time and when purchasing the vehicle the same day. Our salesman Dick Wilson was very friendly and was very quick at answering any questions we had and made it easier for us to make the decision to travel so far for a vehicle purchase. Our Finance team (Luis Aguilar & Marc Derosier) were also very friendly and despite having technical problems made us feel they were truly working hard to make our experience easy and not the least bit stressful. The manager on site Paul Krake was quick to introduce himself and was also a huge part of making our car deal go through smoothly! These guys are great, very friendly, and we will not hesitate to refer friends and family to this dealership."
             -Review from Dealer Rater
---
Luis was so positive and helpful. I conducted business over the phone and through email to get everything under way. When I got there Friday am all business was in order and the car was ready to go. Everything was signed and done in 2 hours. Thanks so much for working with me!!! What a great group of people!
"      -Review from Google
---
I had a great experience at Larry H Miller Subaru. My Sales guy Luis Aguilar has great people skills and helped me find an awesome car that worked with my budget and needs. Rare.
   -J. Middleton from Dealer Rater
---

I went in looking for a new car to replace my old beat up one. The customer service there was great! I was helped by Luis Aguilar, he did a wonderful job finding the perfect car for me at a price I could afford. I recommend that anyone looking for a new car to go seek him out, you won't regret it.
    -C. Serna from Google
---

Hours
Monday

9:00am - 8:00pm

Tuesday

9:00am - 8:00pm

Wednesday

9:00am - 8:00pm

Thursday

9:00am - 8:00pm

Friday

9:00am - 8:00pm

Saturday

9:00am - 07:00pm

Sunday

Closed