National Garden Day Celebration!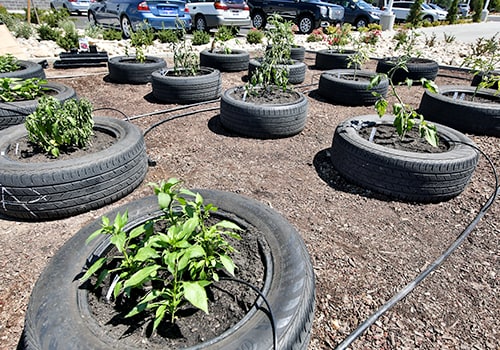 National Garden Day, May 12, 2017
, BUGS (Boise Urban Garden School) hosed a planting event in our community garden at Larry H. Miller Subaru. We were able to get our garden planted and BUGS staff helped our customers plant seeds, pot small starts for the garden and gave out plant starts to everyone who joined. 
Larry H. Miller Subaru has Partnered with BUGS!
What is BUGS?
The Boise Urban Garden School (BUGS) is a specialized, inquiry-based education organization. We strive to provide students with unique learning experiences by utilizing an organic garden setting. Since our founding, we have been dedicated to providing students with knowledge through "real life" experiences, and each year we are able to serve approximately 6,500 local youth and families through a variety of educational programs. We know that a student who is able to dig in the soil, plant a seed, and watch it grow will be excited to eat the fruits of their labor, and will better understand the science behind a sprouting seed or the process of photosynthesis.
Mission:
At Boise Urban Garden School our mission is to… Grow healthy communities and inquiring minds.
Vision:
The Boise Urban Garden School (BUGS) is a specialized, inquiry-based education organization that utilizes an organic garden as the foundation for experiential based learning opportunities.
Through the garden and the culinary components of our programs, our vision is to help students make connections between environmental sustainability, healthy eating, and science in the garden. BUGS programming helps youth understand these relationships as they learn how to cultivate and nurture a plant grown organically from seed to harvest; incorporating the science behind gardening, and the environmental and nutritional benefits of growing their own garden at home.
Want to Learn More About BUGS?