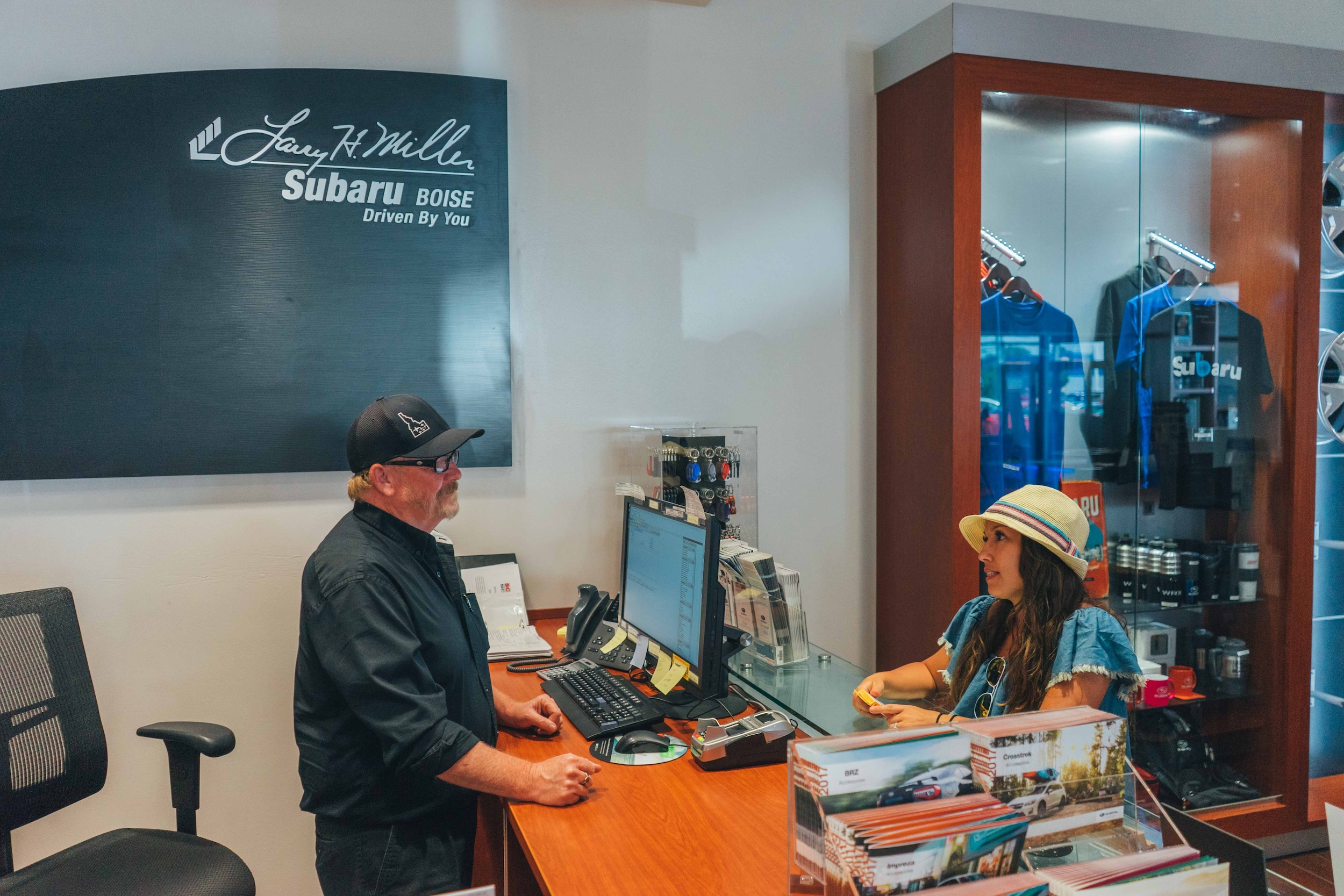 Steve Kiernan, Parts Manager, has been with Larry H. Miller Subaru for 13 years. Like Larry H. Miller himself, Steve is a diehard car parts man. From the smallest washer to a replacement engine, Steve and his team can source the parts to get any repair done.
When Steve isn't at work you'll find him cruising the open road on his Harley. He just recently participated in the Sturgis Motorcycle Rally in South Dakota. It is not all about motorcycles with Steve - He is also in the running for world's greatest grandpa. His grandkids are the light of his life and he has the pictures to prove it.
We are lucky to have Steve on the team. He and our parts department do such a great job selling Subaru parts locally and to every state in the U.S. that we've already had to add on more space to our new building. Thank-you, Steve, for all you do to make Larry H. Miller Subaru the best place in town to work and do business!