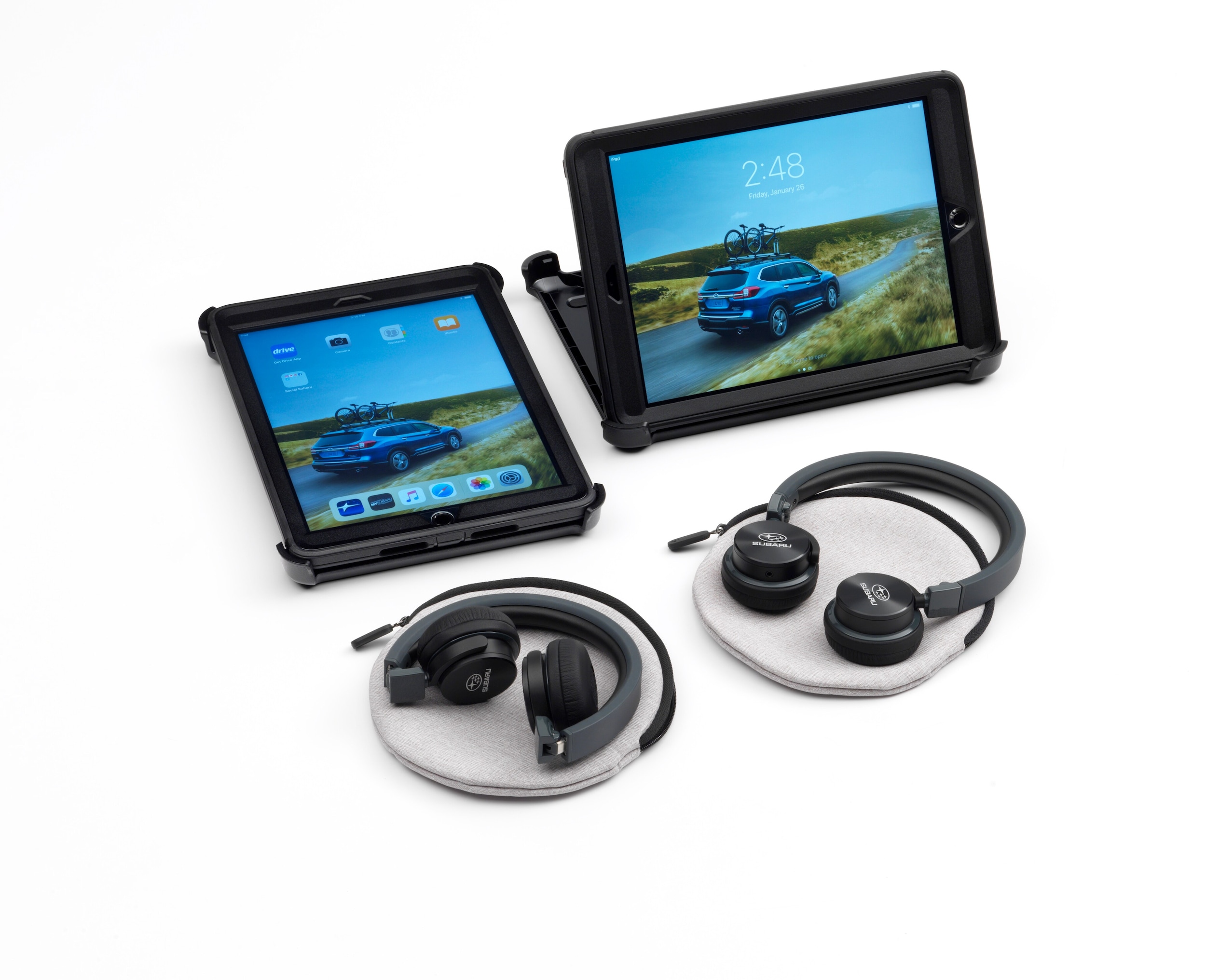 Subaru of America, Inc. introduced the new SUBARU STARLINK Entertainment Anywhere kit to give customers a premium entertainment experience with iPad. The versatile kit can be enjoyed by customers anywhere and retails for $970.

The SUBARU STARLINK Entertainment Anywhere kit includes two 9.7-inch iPad 32GB Wi-Fi models, two Harman Kardon Bluetooth headphones and two OtterBox Defender Series iPad cases. Subaru designed the versatile kit for busy families to stay connected and entertained while in their Subaru or wherever their travels take them.

iPad inspires creativity and learning and also gives Subaru owners and their passengers the ability to stay connected, engaged, and entertained – making every trip in their Subaru one that they will love. OtterBox Defender Series iPad cases are designed for easy grip and durable protection, while Harman Kardon Bluetooth headphones deliver a premium audio experience.

STARLINK Entertainment Anywhere kit is available to all Subaru customers and is a great fit for families in the all-new 2019 3-row Ascent SUV, the first Subaru model to offer an in-vehicle WI-FI hotspot. Additional 2019 Subaru models will be WI-FI capable including the all-new Forester.

The kit's MSRP of $970 offers hundreds of dollars in savings by purchasing through Subaru versus paying retail for each component separately. The kit is available at Subaru retail facilities either during or after the purchase or lease of a new Subaru.

After ordering the STARLINK Entertainment Anywhere kit through a Subaru retailer, it will be delivered in custom eco-friendly packaging to the customer's home for added convenience.