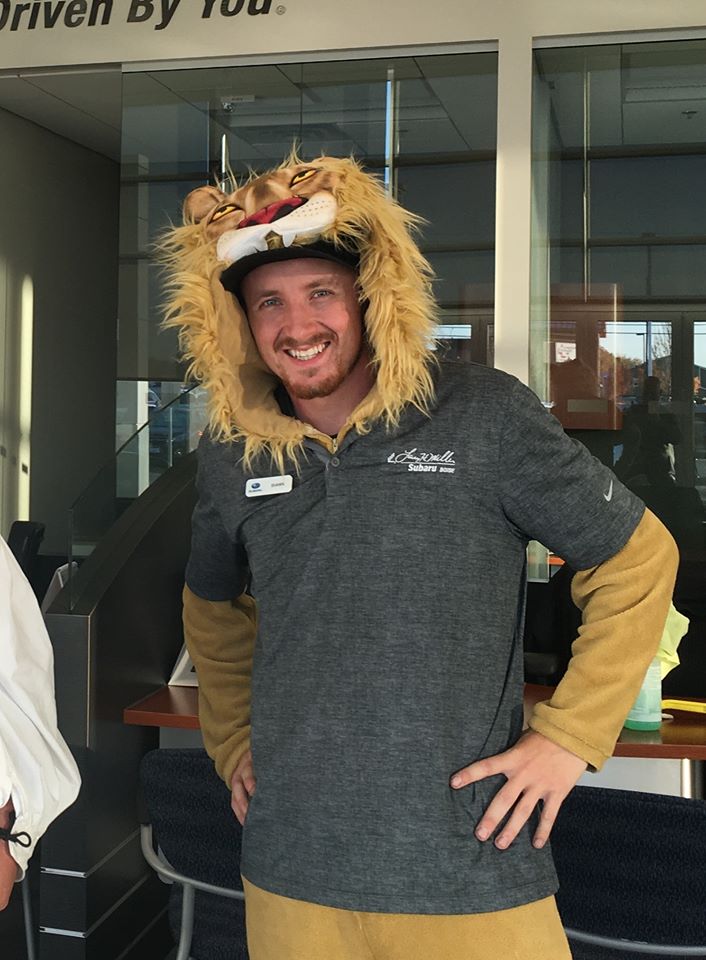 Shawn "Rooster" Coggburn is a newer addition to our Subaru family. He has a great personality, amazing work ethic and it didn't take any time at all for him to fit in like he has been here for years. Why do we call him Rooster? His nickname came from John Wayne's character Rooster Coggburn from the movie True Grit.
When Rooster isn't at the store you can be sure he is staying busy. From ski patrol in the winter, to gaming, going to the movies, or just hanging out, Rooster is always ready to have a good time.
During this past holiday season Rooster was eager to participate in our Random Acts of Christmas Kindness campaign as Subie the Elf. He braved the cold weather to spread Christmas cheer all over Boise. He surprised customers by filling up their tanks with gas, he bought coffee for thirsty commuters at Black Rock coffee and provided hot cocoa to families waiting to see Santa at The Village at Meridian. Thank-you, Rooster, for all that you do to make Larry H. Miller Subaru a great place to work and do business!