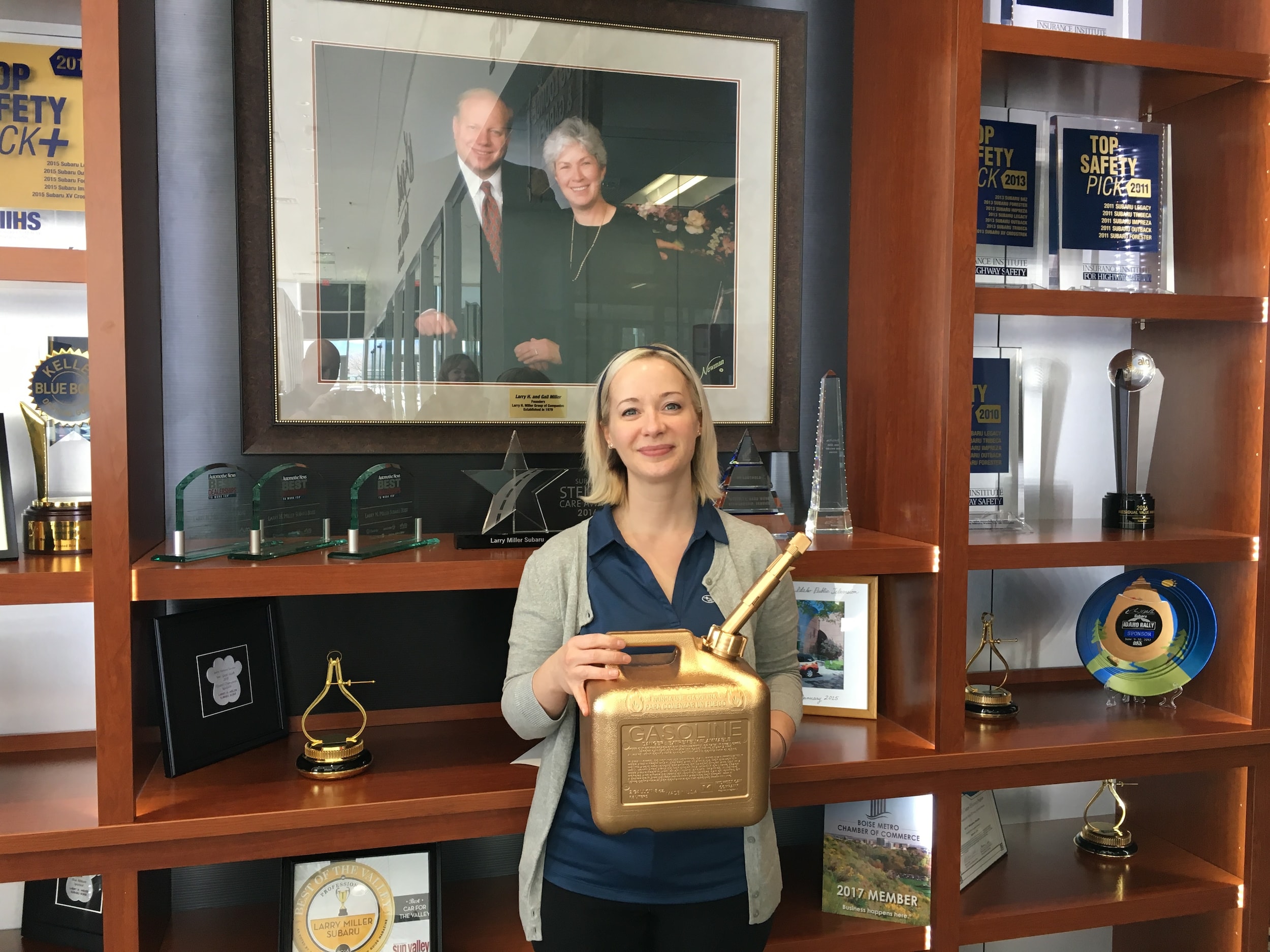 Melissa Miles is a super star in our Service department. She has been with us for ten years and serves as the Assistant Service Manager. Melissa is currently attending the Executive Fixed Operations Training at the Miller Business Academy, preparing her for the opportunity to run a service department of her own.
When Melissa isn't pushing vehicles through the repair process she enjoys practicing yoga, experimenting with new vegetarian recipes and binging on the latest Netflix series.
Historically, the automotive industry has been a male dominated business. Melissa hasn't let that deter her one bit. She is a great asset to our team and is an example for others to follow. Thank-you Melissa for helping to make us the best place in town to do business and we look forward to seeing what the future has in store for you!