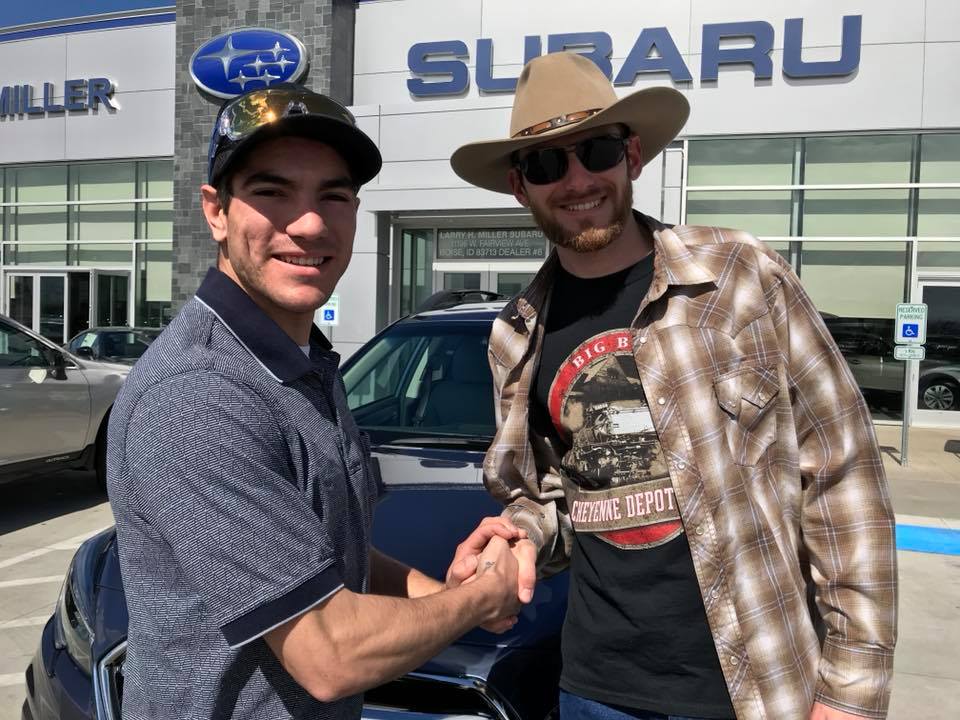 Jake Gallegos is one of the Young Guns on our Certified Product Specialist team. Although he has only been with us for 6 months he has already made a big impact. His customers love him and his customer service score with Subaru of America is almost perfect.
When Jake isn't helping customers find the perfect car, you're likely to find him at the gym. He wrestled for years and mostly focused on body weight exercises. Now he enjoys lifting weights and gaining strength. He even says he might be addicted to working out.
Even though Jake is on the young side of our crew, he has been busy building a successful career in the car business. He already has six years under his belt, starting in the tech side of the business, then service writing and now on our sales force. We know your future is bright, Jake. Thank-you for all you do to make Larry H. Miller Subaru the best place in town to work and do business.