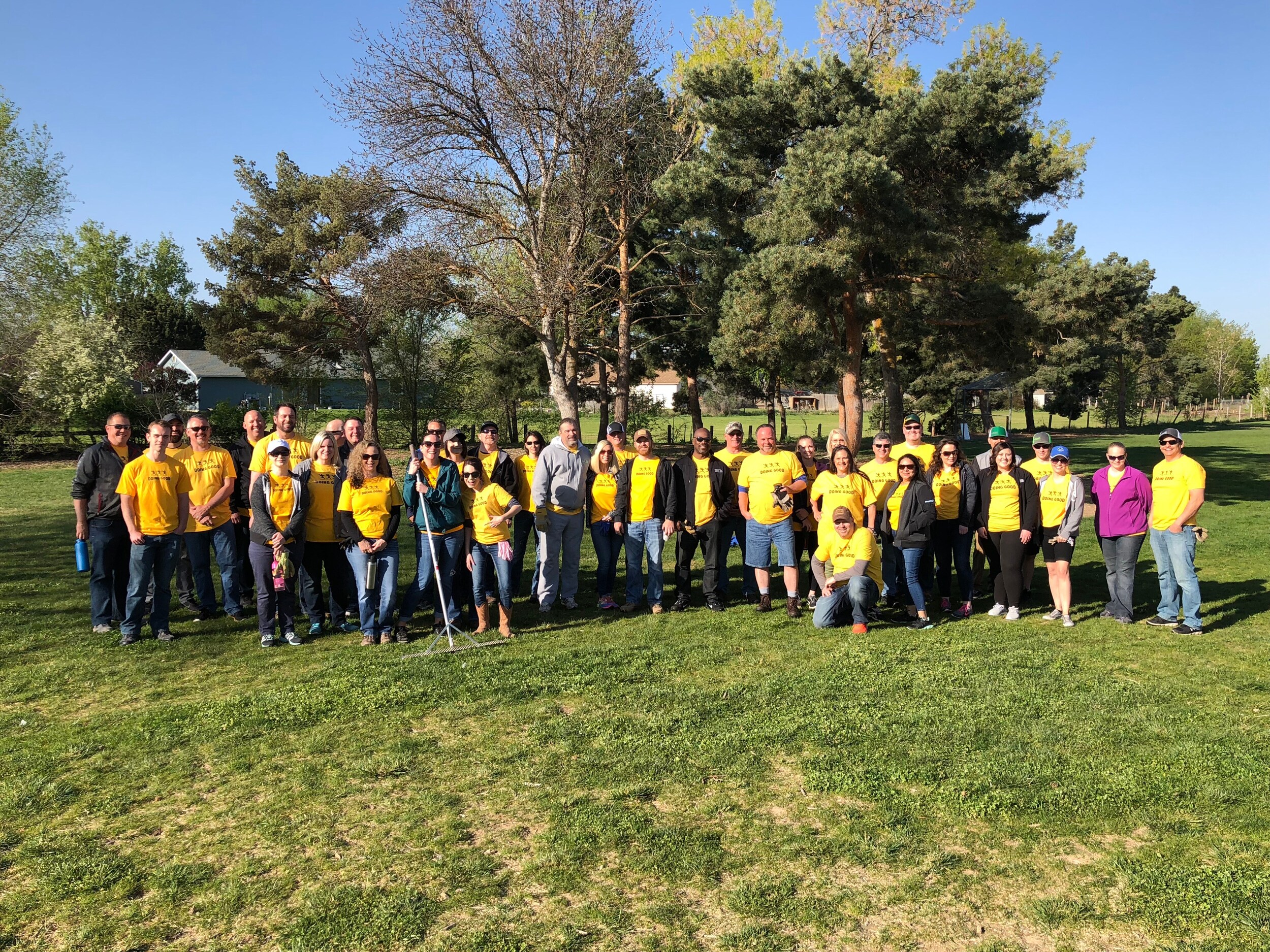 Every year, thousands of employees of the Larry H. Miller Corporation devote several hours to giving service in their community. With projects ranging from painting benches to planting trees, the goal is to give back to the communities and organizations that support the Larry H. Miller auto dealerships and other entities. This "Day of Service" is usually held on April 26th, the late Larry H. Miller's birthday.
Gail Miller, owner of the LHM Group, said, "Larry understood the importance of giving back to the community and made it an integral part of his life. Participating in this day of service is a wonderful way for our organization to carry on his legacy of helping others."
This year, it was our privilege to be able to volunteer for the Boise Urban Garden School. Through their gardens and culinary components of Boise Urban Garden School's programs, their vision is to help students make connections between environmental sustainability, healthy eating and science in the garden. We were happy to help clean up the gardens and get them ready for this year's growing season.
To learn more about the important work that Boise Urban Garden School does, visit their website. To see more photos of our Day of Service, visit the Larry H. Miller Subaru Boise Facebook page.